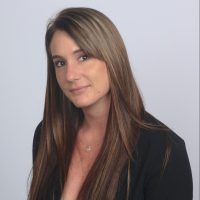 Tina Sydnor
Realtor®
Tina Sydnor has a natural propensity for customer service and has been active in the community for 10 years now and is excited to be turning that community focus towards real estate. She does very well at intuitively knowing what a client is looking for, even if they haven't eloquently described it. Tina's ability to observe what the clients needs and wants has made her an instant success and a clients favorite.
Tina was born into an entrepreneurial family, so customer service and people skills are in her DNA. Tina's love for real estate came from watching her parents run their own business. She knows her true colors were to help others. As a single mother and searching for the perfect home herself, she understands that your home is more than just a place to live-it's where a person/family makes their long lasting memories.
When Tina is  not busy helping clients, Tina enjoys your typical Floridian weather activities, going to the beach, spending time with family and morning jogs followed by the gym.