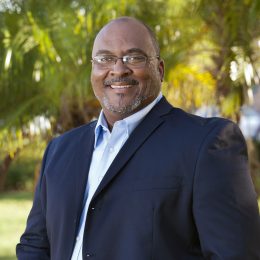 R. Shaun Ferguson
Realtor®
R. Shaun Ferguson's real estate career is fueled by his relentless pursuit to deliver the highest level of client service. Shaun is uncompromising in his commitment to conduct his business "the right way" and you will discover he is a person you can trust. His fast track to real estate success was forged through 25 years of public service and business management experience. Shaun has expertly managed several community service programs with budgets exceeding hundreds of thousands of dollars.
A dedicated father and husband, Shaun is a life-long resident of Brevard County and he is a graduate of The University of Florida where he earned his Bachelor of Science degree in Microbiology.  Shaun has also earned other graduate level degrees due to his drive for success and desire for learning.
Shaun's community involvement has a strong focus on bettering humanity. He is a former member of The United Way and The Community Action Boards. He currently serves as a Councilman for The City of Rockledge, Wuesthoff Health System Board Trustee, the Salvation Army Board as well as Shaun serves as a volunteer with the Rockledge Police Department as senior chaplain. Though Shaun's community involvement is extensive, he always provides impeccable service to his clients due to his drive for success and desire to help his fellow man.