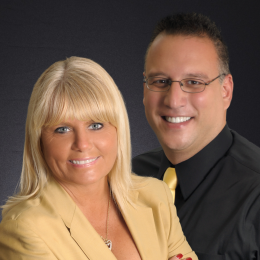 Lisa LaJoie
Realtor®
Lisa LaJoie was born and raised in Van Buren Maine, speaks both English and French. Lisa started her career in real estate 1992 working as a sales agent, then associate broker in Maine . Lisa moved to Brevard County Florida in 1997, worked both in sales and technical support fine tuning those computer skills. A technical background is key in the fast pace internet oriented world we now live in. Lisa joined the Century 21 team in 2003 in Brevard County Florida. 
Lisa's background in computer technology along with her superior knowledge of the local markets make her a single point of contact for all your home buying & selling needs. She consistently achieved top sales person in the Brevard County Florida real estate market, maintaining her ranking as the top agent in the firm. Recently she was selected For "America's Best Real Estate Agents 2013- Florida Individuals. Currently, teamed up with her life partner and Real Estate partner Steven Stylianos to give a buyers and sellers a professional and attentive real estate experience. 
When Lisa is not working with buyers and sellers to find their next dream home you can find her with Steven Stylianos and their family enjoying outdoor activities such as, boating and sporting events.