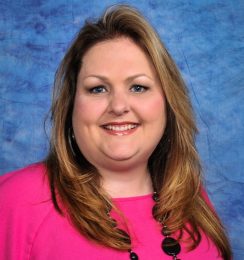 Jacquelyn Canniff
Realtor®
I am a native Floridian and I've lived here all my life! We joke because my husband and kids are also Floridians. Not many can actually say that.  Most of my life I grew up right here in Brevard County. My husband's job did move us away for a few years to Orlando and north Florida but we always missed home and came back.
I have worked in the banking and customer service industry for over 15 years. I enjoy meeting new clients, listening to their needs and wants, helping them reach their goals, and building long lasting relationships.
My husband and I had always been renters. In 2012 we decided it was time to purchase our own home. I was terrified to make such a huge financial commitment. I had heard horror stories from members of mine at the credit union. Where do I go? What do I do first? Who do I trust? Luckily for us with my banking knowledge and good friends in the real estate business we had a great first time home buying experience.
I understand that buying or selling your home can be an emotional rollercoaster. Your home is where you live, raise your family, and make lifelong memories. I am committed to assisting individuals and families to follow their dreams of owning their own home, helping them through all the details involved by personally being present with you all the way from finding the home, writing the contract, throughout closing, and beyond. My goal is to make your experience exciting and memorable. I am passionate about helping you sell your home, finding your "forever home," or finding that temporary home until you are ready to make the next big decision in your life.
Please contact me so that I can help you on your journey!