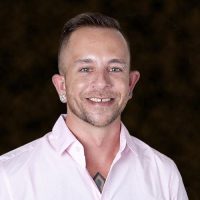 Aaron Rivera
Realtor®
Trustworthy, dependable, honest, & enlightened are a few ways to describe my personality.
After working in the medical field for more than 23 years providing comfort, stability, and extreme detail are all natural elements for me. With my degrees in Business Management and Business Administration, your buying and selling process will be as smooth as possible.
My goal is to help and guide you while demonstrating attentiveness, honesty, and integrity. I look forward to helping you and your family find serenity and comfort in that perfect place to call home.